Zoning & Development
Real Estate
Along with representing varous municipal entities and boards, Andreoli Law Office has represented clients in a wide spectrum of zoning and development matters throughout the state with our primary focus here in Boone County.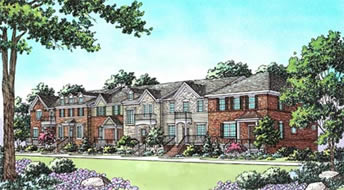 Our law firm has handled rezoning and platting the largest residential subdivision in the County to a small personal minor plat. The firm has also represented commercial clients in all stages of development in industrial, commercial and general business complexes.
Our range of services include everything from rezoning ground, obtaining variances or permits needs at the inception of the construction process to the simple review of various municipal ordinances for the determination of project compliance.
"Our local knowledge of the Boone County area provides our clients with exceptional representation in all zoning and development hearings and negotiations." Michael Andreoli.
For more information, please contact Michael Andreoli