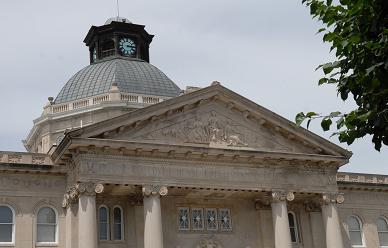 Boone County Courthouse, Lebanon, IN
Andreoli Law Office
Experienced, Focused & Accessible
Our firm was founded in 1945 under the name of Donaldson, Andreoli & Truitt in Lebanon, IN for the practice of law, primarily serving clients in and around Boone County.
The firm was then named Andreoli & Jacob and renamed Andreoli Law Office in 2011.
With the rapid growth of Boone County over the past decade, Michael Andreoli has worked to become the attorney of choice for those interested in commercial, residential or business development in the county.
In addition, his firm has represented a great number of Boone County residents with family, criminal, personal injury and general civil litigation matters.
You'll find Michael Andreoli to be quite knowledgeable and accessible to clients as well as dedicated to providing sound legal solutions to your needs.
To schedule a meeting, please contact by email - Michael Andreoli or call him at (317) 873-6266.
We look forward to serving your legal matters.