Real Estate & LAND USE
Boone County Real Estate Experts

If you are buying or selling your home or a tract of land, the Andreoli Law Office can assist you with all phases of the transaction - including negotiation, purchase agreement and closing.
Our firm assists with millions of dollars of real estate transactions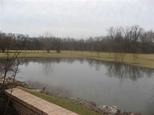 every year, from single lot and home site purchases to subdivided property for development purposes.
In addition, we have provided property line dispute solutions for our clients through both negotiation and litigation.
For more information on how the law firm of Andreoli Law Office can assist you with the purchase or sale of real estate in the greater Boone County area, please contact by email Michael Andreoli or call his offices at (317) 873-6266