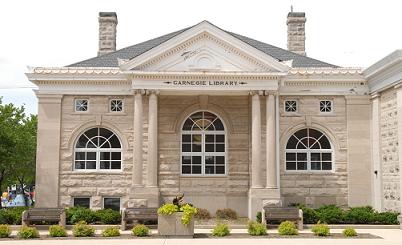 Lebanon, Indiana Library
Personal Injury
Andreoli Law Office have both the experience and background to represent clients in the area of personal injury.
A personal injury is described as any harm caused to a person, such as a broken bone, a cut, or a bruise.
Any type of bodily injury as a result of an attack, negligence, or accident can also be categorized as the same. You can file a lawsuit to recover damages from whoever is responsible for your injuries.
Personal injuries can be any injury resulting from libel, slander, malicious prosecution, or false arrest, any bodily injury, sickness, disease, or death sustained by any person and caused by an occurrence for which the state, or anyone else may be held liable.
Common causes of personal injuries include:
Medical Malpractice
Defective Products
Automobile Accidents

Head & Brain Trauma
Bus Accidents
Animal Bites
Wrongful Death
Slip and Fall
Workplace Injuries
Catastrophic Injuries
Aviation Accidents
Trucking Accidents
Motorcycle Accidents
Boat Accidents

Nursing Home Abuse

If you have any questions or seek additional information on a personal injury claim, please contact by email Michael Andreoli or call his offices at (317) 873-6266