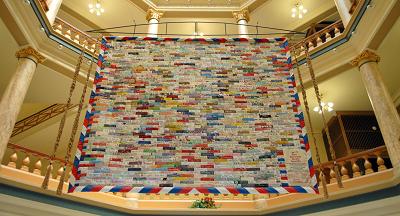 Rotunda quilt, Boone County Courthouse
Family Law
Whether it be a complex dissolution of marriage involving the various dimensions of wealth management and implementing an exit strategy or simple recalculation of child support, the Andreoli Law Office provides legal experience and ongoing assistance to these matters.
Our firm represents clients with family law disputes involving divorce, custody, adoption, non-payment or recalculation of child support responsibilities.
For more information, please contact by email Michael Andreoli or call him at (317) 873-6266.